Selecting The Right Siding for Your Home
Home is an environment that embraces you with warmth and a profound sense of calm. Aesthetically pleasant surroundings and a well-organized setting are essential for generating a serene mood, ensuring that the house's aesthetic appeal complements its role as a refuge of rest and renewal.
Hence, when it comes to improving the outside of your home, the appropriate cladding may significantly impact both beauty and usefulness. Vinyl siding and Hardie Board, two famous home exterior materials, have significant advantages and downsides. 
This article will provide the benefits and cons of each of these materials to assist homeowners in making an informed decision about the best option for their houses. Make sure to read through the article carefully to overcome all of your doubts. 
Vinyl Siding
Vinyl siding has long been popular because of its low cost and ease of upkeep. The following section will provide you with all the necessary information you need to know.
Cost-Effective and Diverse Option
Vinyl siding has long been a popular choice for cost-conscious homeowners due to its low cost and simple installation method. This lightweight material, made of polyvinyl chloride resin, is available in various colors and textures, allowing for a wide range of design options.
One of the most notable advantages of vinyl siding is its low maintenance requirements. It does not require frequent painting, scraping, or staining like wood siding. A simple wash with a hose or pressure washer now and then is enough to keep it looking new for years.
Vinyl siding is very moisture-resistant, making it an excellent choice for areas with high humidity or regular rains. Its resistance to warping and rot adds to its endurance, making it suited for various weather situations.
Insulation and Energy Efficiency
Aside from its longevity, vinyl siding has certain insulation benefits, contributing to increased energy efficiency in dwellings. This can result in long-term cost reductions for homeowners.
However, despite its benefits, vinyl siding has some downsides. It can fade with time, especially if exposed to direct sunlight regularly. Furthermore, severe temperatures might cause it to become brittle or shatter, potentially resulting in costly replacement expenses. 
Furthermore, while it comes in various colors, some homeowners may find it less realistic than materials like wood or Hardie Board.
Hardie Board
Hardie Board, also known as fiber cement siding, has gained popularity due to its durability and natural appearance
Durability & Weather Resistance
Hardie Board, commonly known as fiber cement siding, has gained popularity due to its exceptional durability and ability to resemble the appearance of wood siding. It is made of cement, sand, and cellulose fibers and is a durable barrier against numerous factors, such as fire, bugs, and extreme weather conditions. 
Notably, it stays stable in hot and cold climates because it does not expand or contract with temperature changes.
Moisture Resilience and Impact Resistance
Hardie Board has a significant edge in terms of impact resistance, making it less prone to dents and scratches when compared to vinyl siding. Its moisture resistance makes it an excellent choice for places with high humidity or regular rains. Furthermore, its lifetime frequently outlasts that of vinyl siding, necessitating little care throughout its life.
Authenticity and Customizability
Hardie Board has an authentic and natural appearance that resembles the grain of wood. Its adaptability allows homeowners to paint it in various colors, allowing them to create a unique look that suits the decor of their houses. This feature has significantly contributed to its rising popularity among homeowners seeking endurance and cosmetic appeal.
However, one must consider certain downsides of Hardie Board despite its benefits. It is more expensive than vinyl siding in terms of material costs and installation fees. Furthermore, installation might be labor-intensive, necessitating professional skills and boosting overall expenses. Again, despite its excellent durability, improper installation or damage can let moisture penetrate, resulting in mold and decay.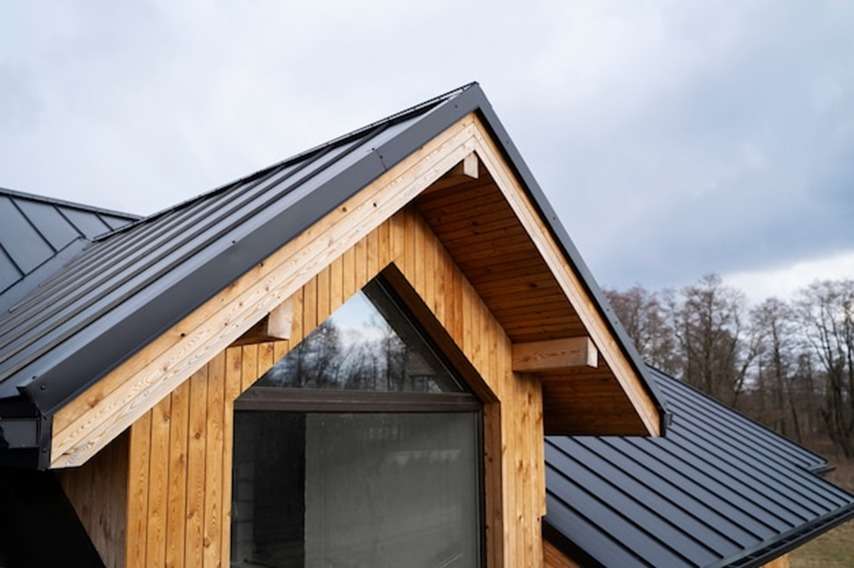 Choosing the Best Home Improvement Option
Choosing the best cladding for your house necessitates careful consideration of several aspects, including price, climate, intended aesthetic, and long-term maintenance requirements. 
It is critical to contact professionals, such as contractors, architects, or companies that provide services to examine your home's demands and the surrounding environmental circumstances. 
You can make an informed selection that improves both the functioning and curb appeal of your house by assessing the advantages and drawbacks of each material and knowing how they correspond with your tastes and budget.
Frequently Asked Questions
Q1. How do I choose the finest siding for my house?
Consider your budget, the climate in your location desired aesthetics, and long-term care requirements when deciding on the best siding option for your home. Consider the benefits and drawbacks of each material, such as the low cost and ease of maintenance of vinyl siding or the durability and realistic appearance of Hardie Board. 
In addition, consider your home's unique needs, such as its architectural type and any prospective need for insulation. 
Q2. Are these siding materials covered by any special warranties or guarantees, and what criteria should I examine before making a choice based on these warranties?
Vinyl siding and Hardie Board are frequently sold with warranties that cover longevity, color retention, and resistance to weather conditions. Consider the term of coverage, any circumstances that may void the guarantee, and the manufacturer's reputation before selecting based on these warranties. 
Examine the provisions relating to installation and maintenance requirements since failing to follow these rules may result in the warranty being voided. Inquire about any warranty limits or exclusions that may affect your decision-making process.
Conclusion 
In the ongoing discussion between vinyl siding and Hardie Board, both materials offer distinct advantages and disadvantages. While vinyl siding remains popular because of its easy maintenance and cost, Hardie Board has emerged as a durable and visually appealing option for homes seeking long-term value and a natural look. 
Finally, the choice between the two is determined by personal preferences, financial limits, and the residence's unique needs. By carefully weighing these variables, homeowners can make an informed decision that will guarantee the outside of their home is durable and visually appealing for years to come.