Siding Contractor NJ | Top Rated Company
HOME IMPROVEMENT CONTRACTORS
SIDING CONTRACTOR NJ 2021 TOP RATED
SIDING CONTRACTOR NJ TOP RATED COMPANY
Is your home looking bland, washed up, or growing algae? It might be time for some new siding!. Here at National Home Improvements, our teams of siding contractors in NJ are available to give your home a facility with the highest quality of materials in the industry.
With a variety of color palettes to choose from, homeowners will be able to express their style through an updated look.
Properly installing siding is crucial when it comes to protecting a home's exterior.
Our professional siding contractors see far too many times the damages that can occur from not installing it correctly, so this is why they take every precaution necessary to ensure that the job is done safely and correctly! siding contractors nj.
We don't just do a job, take your money, and run… We care about our customers and want to make sure they are completely satisfied!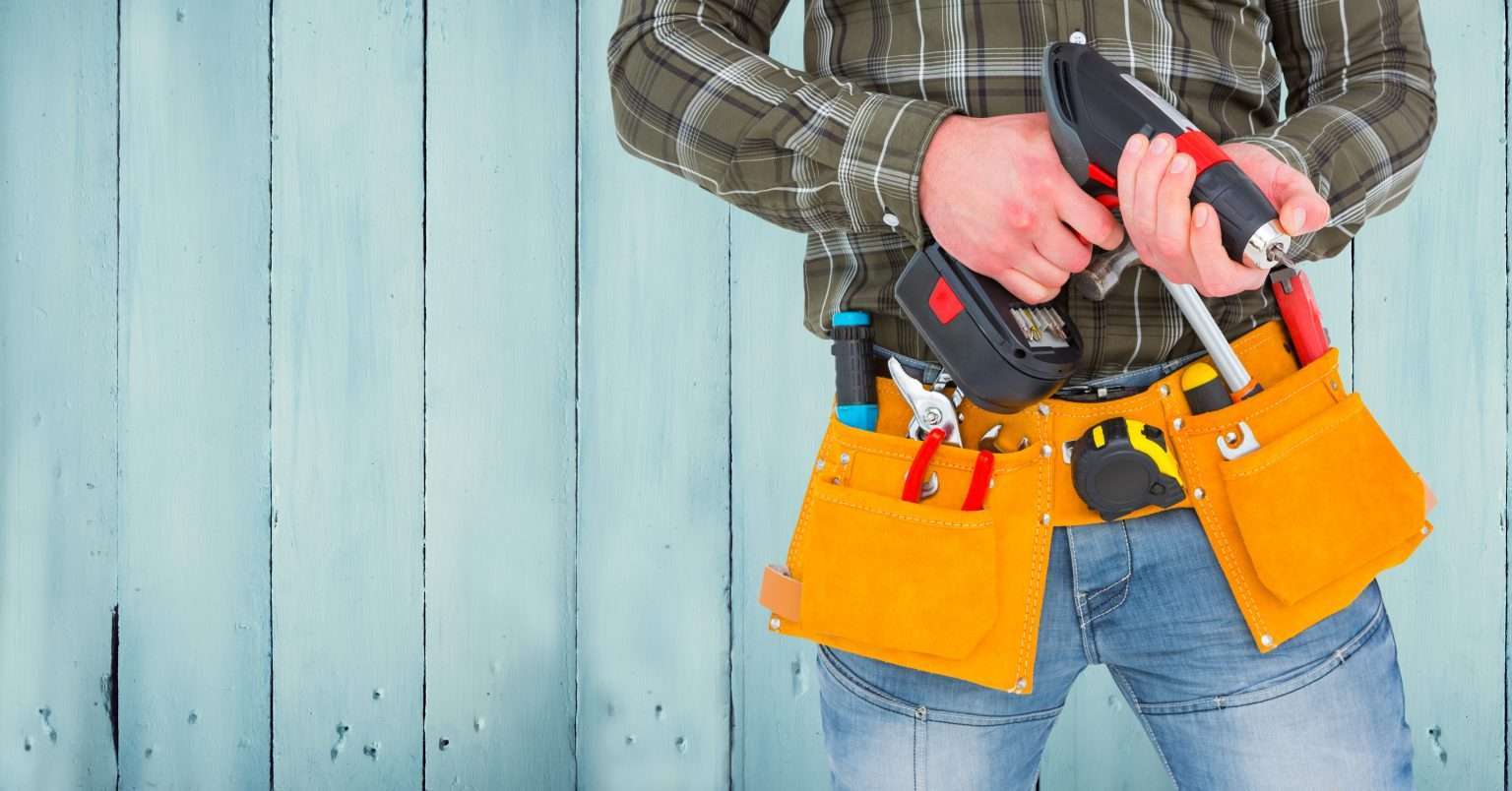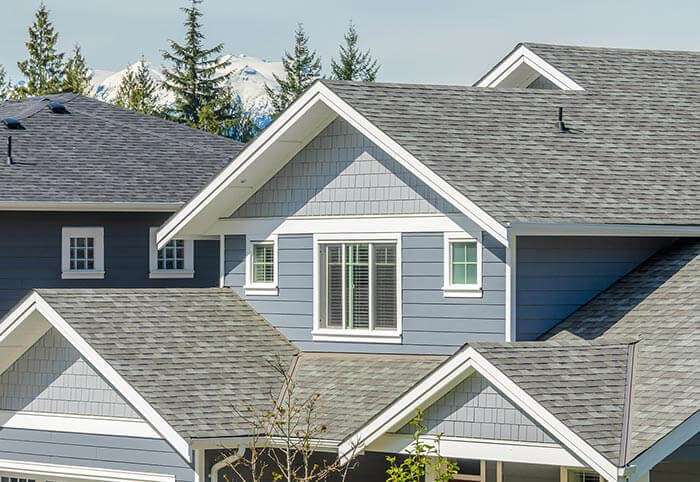 Improve Your Home Exterior
No matter the material or specific color you need, we can provide you with the precise siding you're looking for to improve your home's exterior. Plus- when you choose National Home Improvements for siding contractor New Jersey services, you can trust that we'll install your siding correctly.
We take great care in doing things right the first time, and this commitment to high-quality top-notch service is one of the myriad reasons why our customers continue choosing us for professional home improvement solutions.
If it's time to say goodbye to ugly old siding, then simply contact us for affordable and high-quality siding contractor solutions.
Give us a call today at 908-301-6696 and tell us about your siding needs. You can also learn more today about our professional siding services and our other home improvement New Jersey solutions by browsing through our website.
Contact National Home Improvements today if your home is far overdue for a makeover—our experienced siding contractors are ready to help!
Take Care of Siding Problems
Dented aluminum siding, peeling paint, discolored siding, or a serious algae problem are all unsightly siding issues that should be taken care of sooner rather than later.
But whenever there is a problem, there is also an opportunity! With affordable and high-quality siding contractors.
New Jersey services from National Home Improvements, you'll have the opportunity to enjoy beautiful and long-lasting siding which will instantly improve your New Jersey home's appearance and value.
It is possible to deal with siding issues efficiently and affordably by having beautiful new and long-lasting siding professionally installed by experts from National Home Improvements.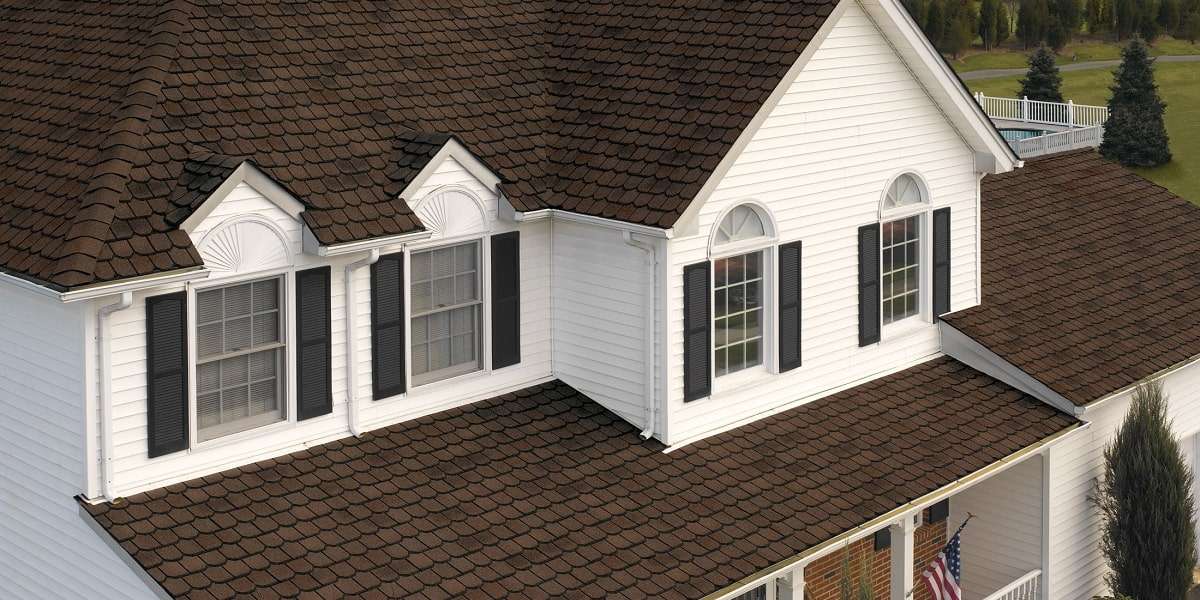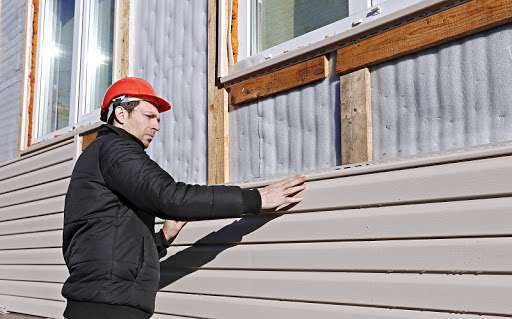 Siding Installation Process
Every contractor worth their hammer and nails should have a process for the work they do.
At National, we have documented process that all of our teams follow to ensure a consistently high level of quality, which translates into more value for you and your home.
1- Determine if the old siding will be removed (it is always advised to remove old siding if it is in the budget). Examples when you do keep the old siding:
Asbestos
Cedar shakes (if you don't want to incur the cost)
If you are going to keep the old siding, it is highly
2 – Remove the actual siding
3 – Visually inspect for damage, replace if necessary. Install Vapor Barrier, house wrap, or/and insulation if necessary
4 – Install the starter strip at the bottom of the house
5 – Install outside corner posts
6 – Install J-channel, Lineal, or crown headers around windows and doors
7 – Install the horizontal siding above the starters and around corner posts and J-channel.
8 – Wrap and cap all windows, doors, fascia, rake boards.
9 – Install gutters/leaders if necessary.
10 – Clean up
Vinyl siding, when it first came out 50 years ago, quickly achieved a bad reputation for curling and cracking.
Shortly after, manufactures adjusted and started to produce high quality siding and it quickly became the best investment. In recent years,
Vinyl siding has been the most recommended type of siding contractor nj for NJ largely due to the net return on the investment.
Vinyl siding gives you the leverage to choose the look you want for a relatively inexpensive price. Combine that with the luxury of never needing to repaint nor maintain, and vinyl siding becomes an easy choice!
The following are some of you should expect in terms of cost. Please understand that home improvement is one of the hardest things to put a general price on because costs can vary greatly depending on the current condition of the house.
$5-$8 per square foot if installed by our NJ siding contractors.
Quality, thickness and value of insulation affects the cost and return on investment.
Generally higher quality siding will cost in the range of $7-$8 per square foot but will yield a much better increase in home value and energy savings. Cheapest bid almost always yield long and short-term issues and is strongly recommended to avoid. Siding is a multi-layered operation in which low bidders tend to "cut" some or many corners in order to reduce cost.
A typical 1,800 square home costs $12,800 to replace. Note, siding is measured by height x width x length and is not related to the size of the home on the inside.
Expect the following to be included in the cost of the siding. Please always refer to your agreement for specifics as to what is included. The following is only a guideline.
Expect the following to be included in the cost of the siding. Please always refer to your agreement for specifics as to what is included. The following is only a guideline.
.035 to .055 of thickness with premium siding at .40 to .48. Thinner siding risks long term cracks, sag, or tear in inclement weather conditions
Basic colors, most lighter tone. Darker color siding needs to be manufactured differently since it will absorb heat at a higher rate.
Proper installation is a must when replacing your siding. Manufacturers of siding required product-specific instructions on how it should be installed. a spotty contractor will ignore this instruction which could lead to void of warranty, cracks, and leaks.
Expect to Pay Additional For
Insulation
Premium Colors
Trim, crown molding, corner boards, soffits, and gutters
If you're previous siding was made from materials that has environmental concerns.
What to Look for When Shopping
Ask if the vinyl siding contractor has done many siding jobs in NJ.
Check to the Better Business Rating…make sure there are outstanding complaints. If the business isn't even on there, then there are a good chance that they haven't done enough jobs nor have been around long enough.
Ask details of the warranty. Siding that offers a lifetime warranty tends to be a reputable company to go with.
One of our goals at National Home Improvements is to ensure that all of our clients and prospective clients have the information they need to make smart, educated decisions about their homes. Only by being informed can you be confident that you are getting value out of your home improvement projects and that they will serve as an asset for you for many years.
Types of Residential Siding
Residential Siding Styles
ASK FOR A FREE ESTIMATE TODAY
OR FEEL FREE TO LEARN MORE ON OUR WEBSITE
We Provide New Jersey Roofing Contractors Services in the Following Areas

SIDING MANUFACTURERS SIDING CONTRACTORS
National Home Improvements has extensive experience installing a wide variety of siding. From the siding removal to insulation to installation, National is the expert siding contractor you need to have your siding lasts for a lifetime.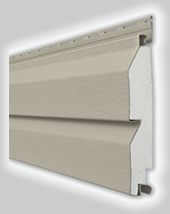 Dutch lap vinyl siding recreates the look of a hand-crafted wood siding that exudes traditional style and architecture. Dutch lap vinyl siding differs from regular siding, which uses flat panels that overlap each other on a slight angle.
Dutch lap siding tends to be more rigid than flat-paneled siding, making it easier to install. In terms on durability in extreme weather and heat, Dutch Lap Vinyl Siding is equal to a clapboard siding.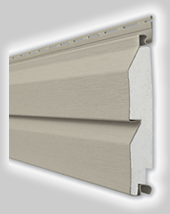 Clapboard is what most people think of when they imagine vinyl siding – long horizontal panels that overlap one another all the way up the outside of a home or building. In the past, clapboard siding could look uneven and irregular.
Today, vinyl siding manufacturers have refined the process with beveled and tapered boards that create a uniform and attractive cladding alternative. Clapboard vinyl siding is available in many different widths, lengths, and profiles.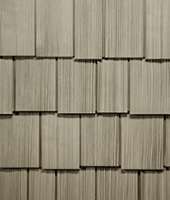 is made to evoke a comfortable and rugged charm using vinyl panels that resemble cedarwood with a rough split shake shingle.
They often use random wood grain lines with staggered edges for each shake to create a traditional and authentic look and feel to a home. certain siding manufacturers produce vinyl siding panels that are made to resemble the look of cedar siding with realistic wood grains and often staggered patterns. You can visit to bathroom remodeling
This vinyl siding style is ideal for homes that are out in nature and want to reflect their natural setting while greatly minimizing the amount of maintenance that real cedar wood siding demands.
Board and Batten or Vertical Siding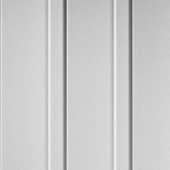 Board-and-batten describes a type of exterior siding or interior paneling that has alternating wide boards and narrow wooden strips, called battens. The boards are usually (but not always) one foot wide.
The boards may be placed horizontally or vertically. The battens are usually (but not always) about 1/2 inch wide. These battens are placed over the seams between the boards.
a rustic siding style that features alternating wide and narrow vertical panels or boards. This vinyl siding style is a simple approach to home siding that is often associated with historical homes and barns.
Half Round or Scalloped Siding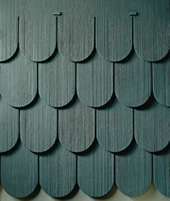 Scallop shingles add decorative flair, perfect for gables and architectural elements. The soft curves and shadows provide just the right graceful touch, with a splash of color to provide the perfect accent for the rest of your home.
Half-round shingle vinyl siding is most commonly only used as an accent in gables usually (due to cost) or in some cases in entirety on historic homes. Normal quantities range from fifty to a few hundred square feet depending on what type of accent you are looking for or what application.
This product creates a very specific and charming look. siding contractor nj. Its scalloped edges are distinctive and it is available in a multitude of colors, giving homeowners both the freedom and the flexibility they desire.
Brick or Stone Vinyl Siding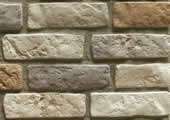 Along with a range of colors and textures, vinyl siding also comes in design varieties that offer you more options when considering siding choices for your home.
In addition to vinyl log siding, brick vinyl siding can add a unique accent or foundational aesthetic to your home.
Simulating the appearance of a conventional brick, brick vinyl siding can be installed in less time, at less cost, and with less risk of wear and tear over the years.
Brick vinyl siding comes in panels instead of strips, and is raised and textured to simulate the appearance of true brick. It can make your home more elegant or more contemporary depending on how you use it.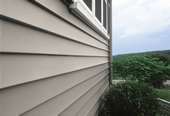 One of the biggest misconceptions in Vinyl siding is that it comes seamless.
The more popular Brands come in 12'8″ and 16′ lengths, some manufacturers even produce lengths as long as 20′ in a limited selection of colors. Unless your house is 20 feet long, there will be seams regardless.
When installed by a good installer the seams will be less visible, but there nonetheless.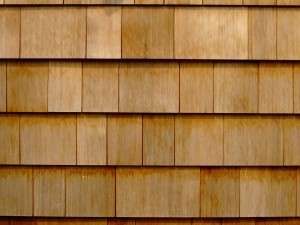 Real wood siding is a classic, traditional choice to protect a home's exterior walls; unfortunately, it requires a lot of maintenance i.e.; regular painting/staining and careful maintenance or it will rot, warp, crack or split.
Plywood or hardwood sheet siding (also known as engineered wood siding) is manufactured to look like real wood but doesn't require as much maintenance.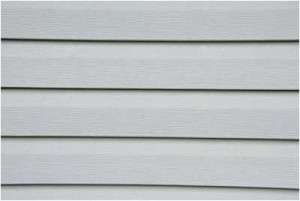 With the maintenance associated with wood siding came the desire for a cost-effective and visually stimulating alternative.
Aluminum siding fits the bill and has evolved over the years into very low maintenance and popular siding choice for newer homes.
So some time in the 1950's Aluminum that was cast with a wood grain look was sold by "Tin Men" all over the country.
Over time, however, aluminum did require some maintenance and didn't offer as much insulation as once thought.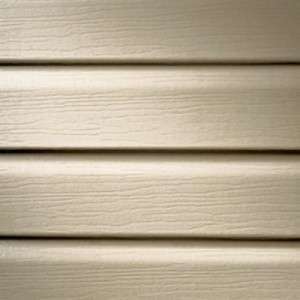 Is cheaper than its predecessor aluminum siding. We know that you cannot dent vinyl siding. If you try hitting aluminum siding with a baseball bat, you will find out that aluminum siding dents and is almost impossible to repair. Vinyl siding also comes in a variety of solid colors and blends. Once thought that Aluminum baked-on enamel finish will last forever, we now know that finish doesn't last forever, and painting will be required. Vinyl Siding does come in a variety of styles i.e.; Clapboard, Dutch lap, and a Cedar impression, all of these have the wood grain finish as well as insulation both full-back and insulation installed on the house prior to hanging the vinyl siding. In the "Green" world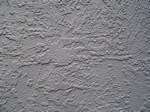 Fiber cement siding is made from powdered cement and cellulose fiber, compressed into a panel, and baked at high temperatures.
Older versions of this siding used asbestos fiber to prevent fires, but this material is considered dangerous to installation and manufacturing workers. Vinyl siding is made primarily from polyvinyl chloride, a type of plastic, extruded into molds.
Fiber cement siding has a much higher up-front cost than vinyl siding, but will balance out over the lifetime of the house as the vinyl will most likely be replaced!
Certainteed Vinyl Siding Products
American Legend
Board and Batten
Carolina Beaded
Cedar Impressions
CedarBoards
Classic
Encore
General
Ironmax
MainStreet
Monogram
Newtown
Northwoods
Restoration Smooth
T2 Beaded
Triple 3-1/3
Universal
Vinyl Carpentry Decorative Trim

Cedar Impressions® Triple 5″ Straight Edge Perfection Shingles
Cedar Impressions® Double 7″ Straight Edge Perfection Shingles
Cedar Impressions® Double 7″ Staggered Perfection Shingles
Cedar Impressions® Double 7″ Straight Edge Rough-Split Shakes
Cedar Impressions® Double 9″ Staggered Rough-Split Shakes
Cedar Impressions® 6 1/4″ Half-Round Shingles
Northwoods® Single 7″ Straight Edge Rough-Split Shakes
Northwoods® Single 9″ Staggered Rough-Split Shakes
Northwoods® Single 10″ Random Hand-Split Shakes

CedarBoards™ Insulated Siding
CedarBoards™ XL Insulated Siding
Wolverine Restoration Smooth™
Monogram® 46
Monogram® 46L
Carolina Beaded™Monogram by Certainteed
Classic™
MainStreet™
Wolverine American Legend™
Wolverine Encore™
Wolverine Newtown™

Slate roofing is beautiful and long-lasting, gracing castles in Europe and homes in the U.S. Slate does become brittle, falls dangerously, and requires special techniques to affix and repair.A new option for a roof of slate is now available for your new home or building. Learn about bathroom remodeling. Slate roofing is one of the most distinguished building products that I know of. It graces many of the most impressive buildings in the world.
Cathedrals, palaces, residential homes, and castles have incorporated this long-lasting building material as a weather shield. In fact, it was the king of roofing materials at the turn of the twentieth century.
CedarBoards™ Insulated Board & Batten – Single 12″f
Board & Batten – Single 8″
Board & Batten – Single 8″
Beaded Triple 2″
Triple 3 1/3″American Legend
Ironmax™ Double 5″
Universal Triple 4″

Beaded Triple 2″
Triple 3 1/3″
Ironmax™ Double 5″
Universal Triple 4″
Value Triple 4″ & Double 5″
Vinyl Carpentry® Decorative TrimCarolina Beaded
Cedar Impressions® Triple 5″ Straight Edge Perfection Mitered Corner post
Cedar Impressions® Double 7″ Straight Edge Perfection Shingles Mitered Corne rpost
Cedar Impressions® Double 7″ Straight Edge Perfection Shingles INSIDE Corner post
Cedar Impressions® Double 7″ Straight Edge Rough-Split Shakes Corner post
Cedar Impressions® Double 7″ Staggered Perfection Shingles Mitered Corner post
Cedar Impressions® Double 9″ Staggered Rough-Split Mitered Corner post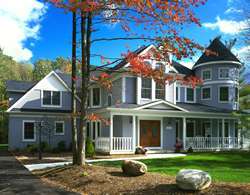 Prodigy
Charter Oak Energy Elite
Charter Oak XXL
Charter Oak XL
Charter Oak
Board & Batten
Williamsport Colonial Beaded
Cypress Creek Variegated Siding
CenterLock Energy Choice
CenterLocksiding manufacturers
Odyssey Plus
Coventry by Alside
Conquest
National Home Improvements in NJ has an exclusive relationship with Alside that yield amazing siding products at an affordable cost.
Our direct relationship with the manufacturers provides the homeowner with saving that another company can't offer. siding contractors nj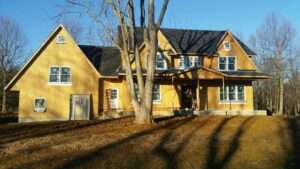 American Legend
Board and Batten
Carolina Beaded
Cedar Impressions
CedarBoards
Classic
Encore
General
Ironmax
MainStreet
siding manufacturers
Monogram
Newtown
Northwoods
Restoration Smooth
T2 Beaded
National Home Improvements have been a Certain teed siding contractor for over 12 years. Certainteed siding is among the manufacturers that National works with.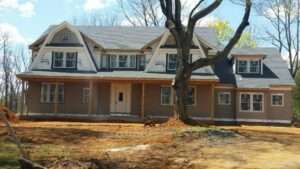 Crane Board
Bellstone
Oracle
Park View
Premium Pointe 360
American Dream Edge
Carolina Sands
Marketing Square
Architectural Essentials
Soffits
Hardie Plank Lap Siding
Hardie Shingle Siding
Hardie Panel Vertical Siding
Hardie Trim Boards
Artisan Exterior Design
Colorplus Technology
Weather Barrier

Contact us now to get quote