Selecting a reliable contractor for home remodeling can be a difficult undertaking. There are other things to take into account, including the contractor's credibility, expertise, and credentials. However, you should take your time in selecting the best contractor for the project, since hiring the wrong person might waste time, money, and cause you difficulties.
The following procedures will help you to find out How to find a Good Contractor for Home Improvement.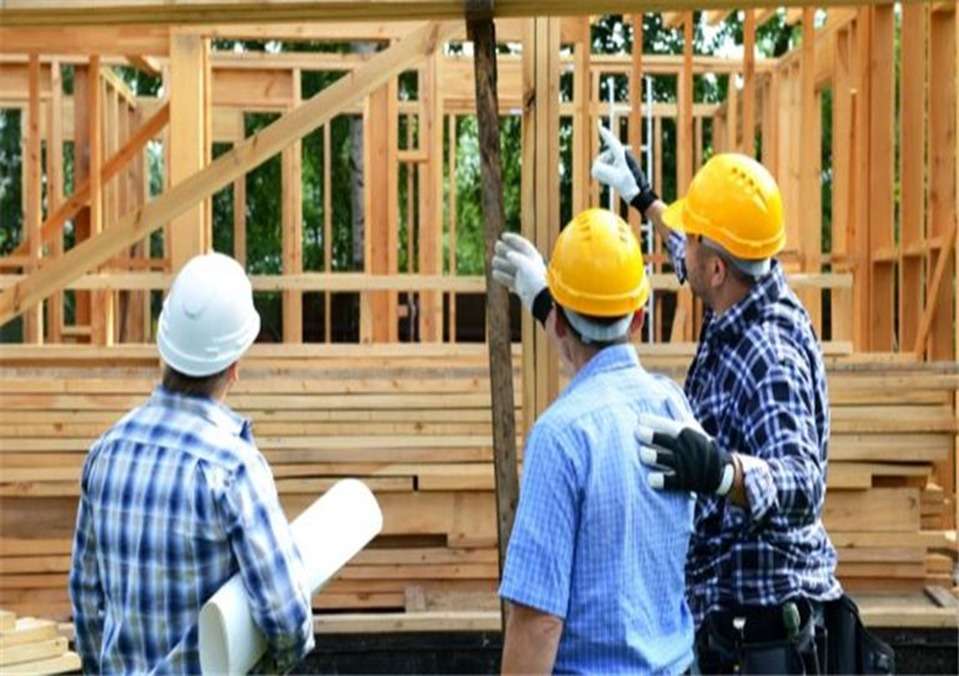 How to locate possible contractors
You can locate possible contractors for your home renovation project in a variety of methods. Here are some suggestions:
Consult your friends, relatives, and neighbors for recommendations. Finding a good contractor through recommendations from people you trust is typically the best approach.
Look up directories online. Many websites, like Yelp, HomeAdvisor, and Angie's include, include contractors. You can look out contractors nearby and go through client testimonials.
Consult the Chamber of Commerce in your community. A list of contractors in your region that are insured and licensed can be obtained from the Chamber of Commerce.
Speak with the building department in your area. You might be able to obtain a list of contractors in your region who have obtained permits for comparable work from the housing authority.
Methods for vetting contractors
The following elements should be taken into account when vetting contractors:
Insurance and license: Verify the contractor's insurance and license This will protect you from injuries and accidents.
Work history: Find out from the contractor how they have handled jobs comparable to yours. Consult previous clients for references, then verify them.
Standing: Review the contractor's web reputation. Find out if the contractor has been the subject of any complaints by speaking with the local building department.
Cost: Before choosing a contractor, get quotations from many of them. Choose not to simply accept the lowest offer.
How to ask contractors for quotations
After narrowing down your list of potential contractors, you should receive estimates from each. Make sure you give the contractors as much information as you can regarding your job. In this manner, they can provide you a precise quote. Make sure to take into account the following elements while comparing quotes:
The extent of the job: Verify that each contractor is providing a quote based on the same scope of work.
The supplies utilised: Verify that premium materials are being used by all of the contractors.
The schedule: Find out how long the job is expected to take from each contractor.
The guarantee: Verify whether the contractor provides a warranty for their labor.
Tips for selecting a contractor
After obtaining estimates from many contractors, you may begin the decision-making process. Here are some points to remember:
Trust your instincts. It's positive if a contractor makes you feel at ease.
Take the contractor's communication style into account. Do they speak with promptness and clarity?
Seek out a contractor who is cooperative and accommodating.
Verify the contractor's reputation and insurance status.
Be ready to spend a reasonable amount. Since they are in great demand, good contractors can charge more for their services.
Do not hurry the procedure. It's crucial to take your time selecting the most qualified contractor for the project. Refrain from feeling compelled to decide immediately away.
Clearly state what you anticipate. Inform the contractor of your requirements and expectations as soon as possible. This will assist in preventing future misunderstandings.
Doing contractor interviews
It's time to start interviewing the contractors on your shortlist of possible hires. This is your opportunity to find out more about their background, credentials, and project management style.  It's crucial to find out the contractor's credentials and licences. Verify if they have insurance and a licence in your state.
How to keep yourself safe when collaborating with contractors
Following your selection of a contractor, you have a few options for self-defense:
Put everything down on paper. This covers the extent of the work, the budget, the schedule, and the guarantee.
Before you sign the contract, be sure it is reasonable and fair.
Avoid giving the contractor the whole amount up front. Rather, pay the remaining amount in installments as the project develops after making a down payment.
Ensure that the project has all required permits.
Regularly check the work to ensure that it meets your expectations.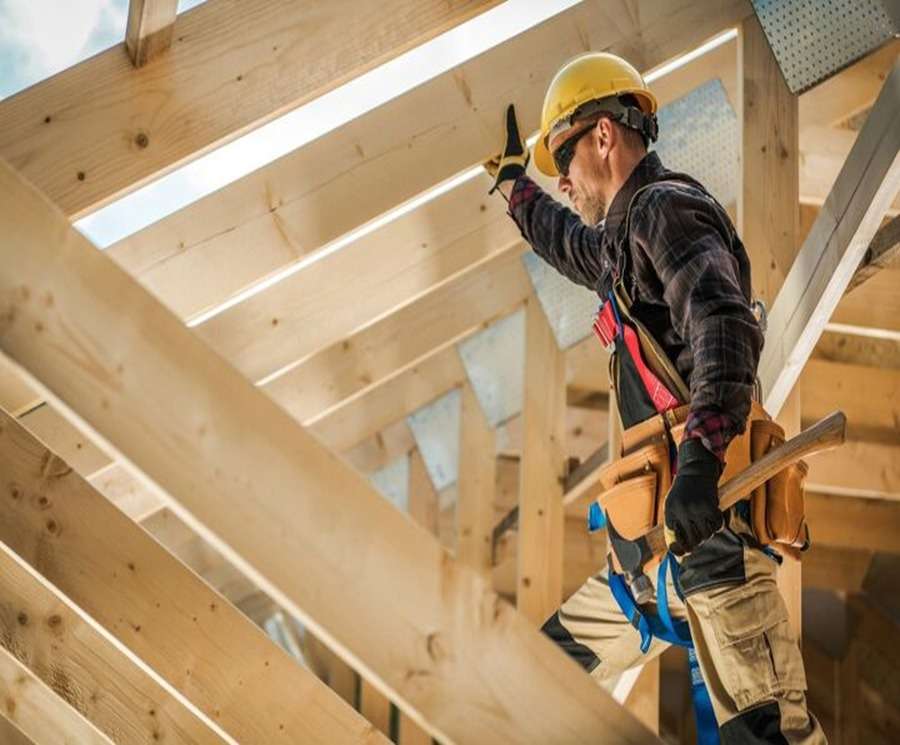 7. How to evade typical scam contractors
There are some typical con games that contractors could attempt to play. Here are some things to consider:
Requesting a sizable down payment. Reputable contractors won't need a sizable down payment up advance.
Not having a contract in writing. To safeguard yourself in the event that the project has difficulties, a written contract is necessary.
Not having insurance or a licence. Ensure the contractor you select has insurance and a licence.
Failing to obtain the required licences. Make sure the contractor has all the permits needed for the project before they begin.
Making compromises. To save money or time, some contractors could use shortcuts.
The contractor refuses to provide references.
A sizable down payment is requested up front by the contractor.
Compared to the other quotations you obtained, the contractor's quote is noticeably less.
The contractor has a record of complaints with your local building department or the Better Business Bureau.
It is advised to choose a different contractor if you notice any of these warning signs. After selecting a contractor, make sure to stay in constant contact with them during the process. This will make it more likely that the project will remain on course and that you will be satisfied with the end product.
8. During the screening procedure, you can query contractors with the following questions:
Have you worked on projects comparable to this before?
Do you have any references from previous clients?
Do you have insurance and a licence?
What is the terms of your warranty?
When will you be making payments?
How will we keep in touch during the project?
9. Obtaining testimonials
Getting references from previous clients is one of the best ways to find out about a contractor's reputation. Request a list of references from the contractor, then get in touch with them to find out more about their background.
You can pose the following queries to the references:
Did you find the contractor's work to be satisfactory?
Was the job finished by the contractor on schedule and on budget?
Did the contractor produce high-quality work?
Would you use the contractor once more?
10. Making a Better Business Bureau inquiry
A non-profit group called the Better Business Bureau keeps tabs on and disseminates information regarding customer complaints lodged against companies. To find out if there have been any complaints made against the contractor you are thinking about employing, visit the Better Business Bureau website.
11. Choosing a choice
It's time to choose once you've spoken with each prospective contractor and looked up their references. Select the contractor with whom you are most at ease and who you think will complete the project to the highest standard.
12. A contract being signed
Signing a formal contract is crucial as soon as you've selected a contractor. The scope of work, the budget, the schedule, and the warranty should all be specified in this contract. Additionally, it's critical to ensure that the contract has a dispute resolution procedure in the event that the project encounters difficulties.
13. Conclusion
To guarantee that your home improvement project is finished effectively, you must find a good contractor. Finding a skilled, seasoned, and trustworthy contractor can be made easier by heeding the suggestions and guidance in this post.