Roofing Contractor in Gloucester County, New Jersey
National home improvement contractors are specialized roofing contractors in Gloucester County, New Jersey. We are a licensed contractor with a focus on custom home repairs, constructions, and renovations. We provide a wide range of services. In New Jersey, we have a lot of experience improving and renovating roofs. We provide high-quality, standard work at a reasonable price because of our extensive experience.
Our skilled roofers will provide you with the high-quality roofing you need to keep your home looking awesome, beautiful, and appealing for many years to come. You will value our integrity and honesty, as well as our ability to meet tight deadlines. We try to provide full satisfaction to our clients through hard work.
We can build a flat roof, a shed roof, a butterfly roof, and many other types of roofs. All sorts of roof construction are covered by our skilled contractors in Gloucester County.
By sealing the roof, fascia boards protect your home's interior from the surroundings. We work hard to provide projects of the highest possible quality. When it comes to protecting your house from water damage, fascias and soffits are crucial components of your ceiling that are sometimes ignored. Siding contractors Gloucester county new jersey.
We provide general and speedy roof repair services. We've handled a lot of general repairs in the past in Gloucester County.
Installing Clay Tile Roofs
Clay has been used to construct buildings for thousands of years. It lasts a long time and is well-insulated. Clay roof tiles are available in a broad variety of styles, which is one of its many benefits. We can install clay tile roofs. Steps of Home improvements and remodeling.
Chimneys will need to be maintained over time. Our professional services can repair damaged chimney capping, weak or missing mortar joints, and lead flashings. You can check our siding services click here for looking.
Slate roof construction is distinguished. Each piece of our handcrafted slate is only one. You can make sure that your roof is genuinely distinctive with a personal feel when picking colors, textures, and sizes and arranging them in the ideal design. Our specialists are consultants appropriately.
Installation of Velux Windows
Whether it's making your windows more energy-efficient, repairing leaks, or enhancing their security, we have the knowledge and experience to get the job done right. We take care of everything, including installation, by working with our local Velux Certified Installers.
Other important services we provide include Loft Insulation, Fascia, and Soffits, Ceiling lantern, Carpentry, Liquid ceiling, Property Maintenance, Guttering, Lead Work.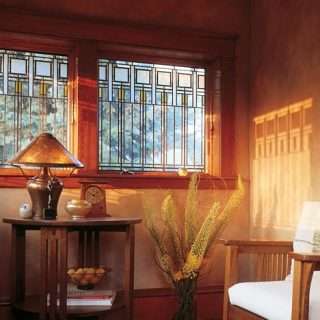 What are some of the benefits of collaborating with us?
Our trained and professional staff will provide clients with the highest level of service. Because keeping our customers safe is our top priority, we strictly adhere to OSHA regulations.
We guarantee to increase the value of your business or property with our expert services. Because we prioritize quality, our clients receive top-notch service. We aren't always the most affordable option, but we are always the most efficient. You can be confident that hiring us is the best choice you can make. In the unlikely situation that a problem occurs, we will be there to assist you.
National home improvement has proudly provided New Jersey individuals and businesses with roofing, concrete, and general construction needs for over a decade. We provide both repairs and new construction to satisfy our customer's demands.
National Home Improvement provides the best Roofing contractors in Gloucester County, New Jersey. If you want to add stunning designs and need long-lasting changes to your home, don't hesitate to call us at (908) 653-1017 or send us an email at nationalfixit@aol.com.
Contact us now to get quote