Roofing Contractors in Bergen County, New Jersey
Roofing Contractors in Bergen County, New Jersey
National home improvement contractors are specialized roofing contractors in Bergen County New Jersey. We have 20 years of experience and we have licensed contractors with a focus on custom home repairs, transformations, and renovations. We provide a wide range of services. We have a lot of experience improving and renovating roofs in Bergen County. We provide high-quality, standard work at a reasonable price because of our extensive experience. Our skilled roofers will provide you with the high-quality roofing you need to keep your home looking great, beautiful, and appealing for many years to come. You will value our honesty and integrity, as well as our ability to meet tight deadlines. Customers are important to us and we try to provide full satisfaction to our clients.
Roof construction is one of the many services we provide. Flat roofs, shed roofs, butterfly roofs, and other types of roof construction are among the services we provide. For all sorts of roof construction, we have experts on hand.
We provide both general and rapid roof repair services. We've previously completed a large number of general repairs in Bergen County.
Installation of Clay Tile Roofs
Clay has been a popular construction material for thousands of years. It has a long lifespan and provides sufficient insulation. Clay roof tiles come in a variety of styles, which is one of its many benefits.
You should arrange a roofing check on a regular basis to assist you to avoid significant and minor repairs. Your roof should last a long time and add to your home's aesthetic appeal. We offer the best roof inspection services in Bergen County.
Chimneys require regular care over time. Our experienced services can replace damaged chimney capping, weak or missing mortar joints, and lead flashings.
Roofing using Slate Tiles
Any structure with a Slate roof will stand out. Our handmade slate is one-of-a-kind. Your personal touch in selecting colors, textures, and sizes, as well as placing them in the ideal pattern, guarantees that your Slate roof is truly one-of-a-kind. Our staff is skilled in providing appropriate advice.
Concrete tile roofs are the finest choice for traditional kinds of roofing when it comes to distinctive style roofing. We supply experienced concrete roofing contractors with considerable expertise.
Other important services we provide include Loft Insulation, Fascia and Soffits, Ceiling lantern, Velux window installation, Liquid ceiling, Property Maintenance, Guttering, Lead Work.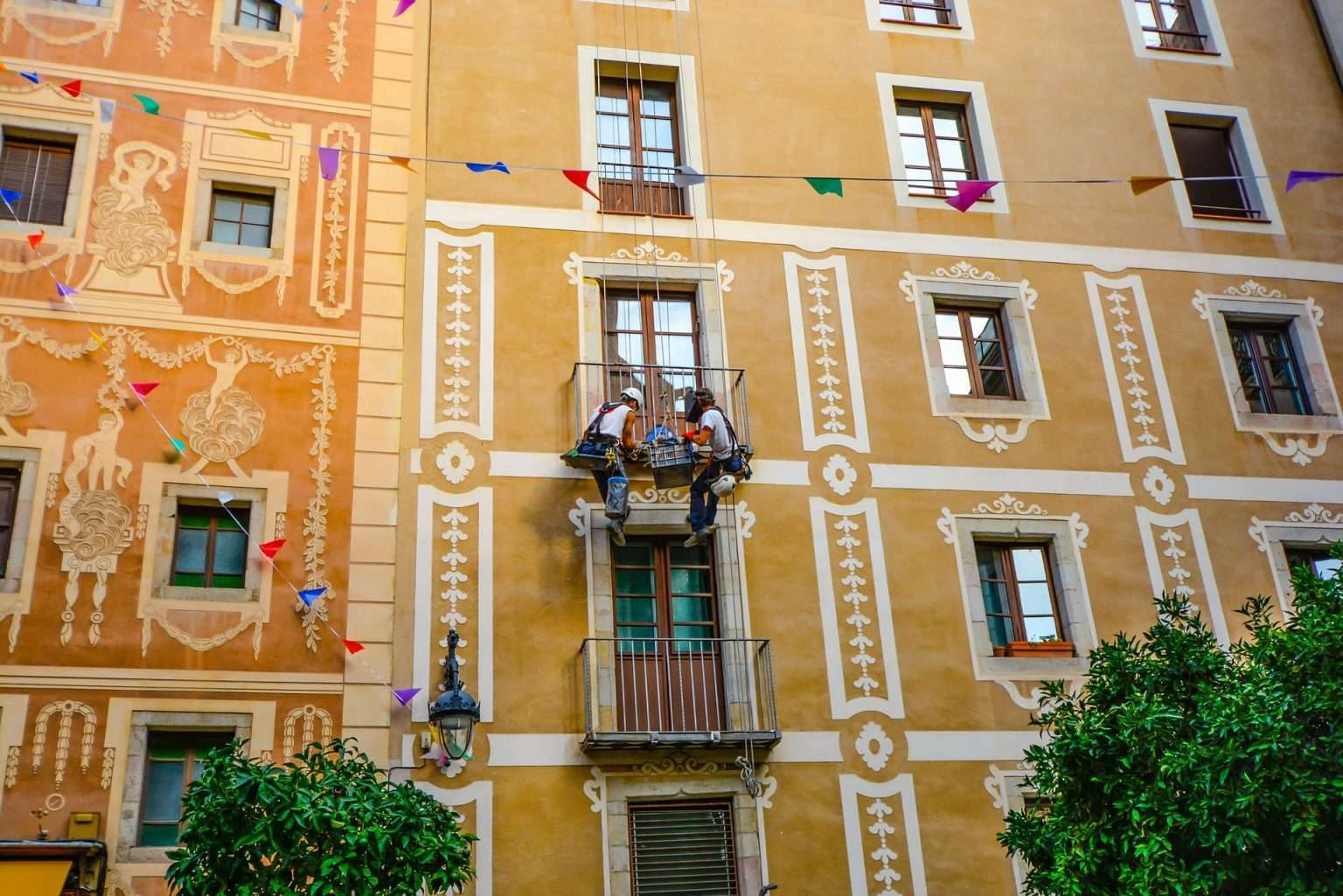 What are the benefits of collaborating with us?
Our highly experienced and professional staff will provide the highest level of service to our clients. Because keeping our customers safe is our top priority, we strictly follow OSHA regulations. We guarantee that our expert services will increase the value of your business or property. Because we prioritize quality, our clients receive high-quality work. We are not always the cheapest option, but we are always the most effective. You can rest assured that hiring us is the best decision. In the unlikely event that a problem arises, we will be there to help you. National Home Improvement has proudly served New Jersey households and company's roofing, concrete, and general construction needs for over a decade. We offer both repairs and new construction to satisfy the needs of our customers. National Home Improvement provides the best Roofing contractors in Bergen County, New Jersey. Don't hesitate to call us at (908) 653-1017 or send us an email at nationalfixit@aol.com if you want to add attractive designs and need long-lasting improvements to your home.
Contact us now to get quote